Farkash Online Gallery for Contemporary Art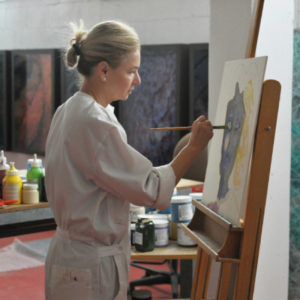 The Farkash Gallery represents and offers for sale art works by a variety artists from all over the world. Please click on the image for more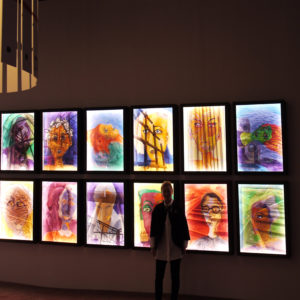 In the framework of the Venice Art Biennale 2017, Ariela Wertheimer is presenting an exciting exhibition in Palazza Mora of illuminated art works using a combination of techniques dealing with the depths of all of our souls.
The exhibition presents works of light boxes in a variety of colours and shades and a chandelier in the centre of the space – all of which are lit up with interior lighting.
The light boxes are made from metal and are a combination of acrylic painting on wood panels with photographic transparencies on plexiglass and LED lighting inside.
Opening night: 11th May, 16:00, Free Entrance.
The Exhibition is open from 11th may – 31st october. You are welcome.
Coming Soon Ronit Joy Holtz At The Farkash Gallery 8 Augost 2017
New In
Untitled

Ariela Werthaimer

Title: Untitled Technique: Acrylic painting on poplar wood, print on plexiglass and LED lighting Size: 101 X 76 X 14 cm Catalog Number: 134

$

7,500.00 Read more