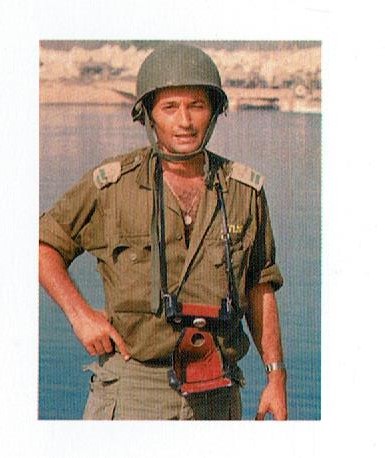 Uri Dan
Israeli Journalist and photographer. Dan, who wrote for Maariv, the Israel Defense Forces magazine Bamahaneh and the New York Post, was a close friend of former prime minister Ariel Sharon.
Dan was born Shlomo Uri in Tel Aviv. At 17 he began to study mechanical engineering at the Technion-Israel Institute of Technology in Haifa as part of the army's academic service deferal program. Two years into his studies he left school, enlisted in the Israel Defense Forces and began to write for Bamahaneh.
He received permission from Sharon, who was then commander of paratroop battalion 890, to cover its retaliatory raids with the troops. He also parachuted into the Mitla Pass in the Sinai Campaign in 1956. After his release from army service he joined Ma'ariv and became the paper's Paris correspondent.
In the summer of 1973, Sharon retired from the army after he was not appointed chief of staff, and Dan coined the phrase "those who didn't want him as chief of staff will get him as defense minister."
When the Yom Kippur War broke, Dan joined the battalion under Sharon's command and sent daily updates to Maariv from the front.
When Sharon was forced to resign as defense minister following the investigation into the Sabra and Chatila massacres, Dan, who had been his media adviser, coined an even more famous phrase; "Those who didn't want Sharon as defense minister will get him as prime minister."
From the 1980s and until his death, Dan was the Israel correspondent for the New York Post and also worked for Fox News. He wrote 20 books over the years, including one recently completed on his friendship with Sharon.