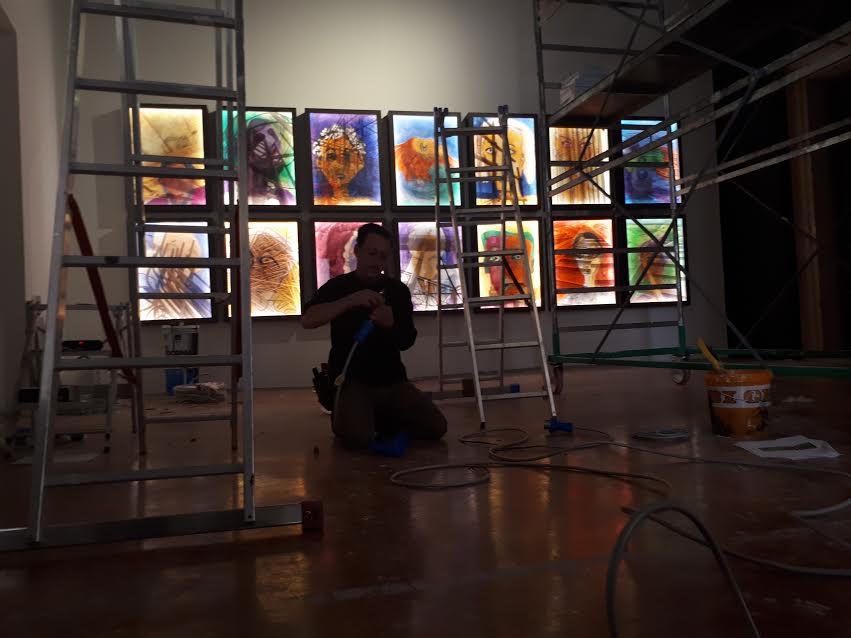 The European Cultural Centre is hosting during the 2017 Venice Art Biennale
"PERSONAL STRUCTURES – open borders" at Palazzo Mora
Openinig Night 11 May 2017
In the framework of the Venice Art Biennale, Ariela Wertheimer is presenting an exciting exhibition of illuminated art works using a combination of techniques dealing with the depths of all of our souls.
The exhibition presents works of light boxes in a variety of colours and shades and a chandelier in the centre of the space – all of which are lit up with interior lighting.
The light boxes are made from metal and are a combination of acrylic painting on wood panels with photographic transparencies on plexiglass and LED lighting inside.